Also visit: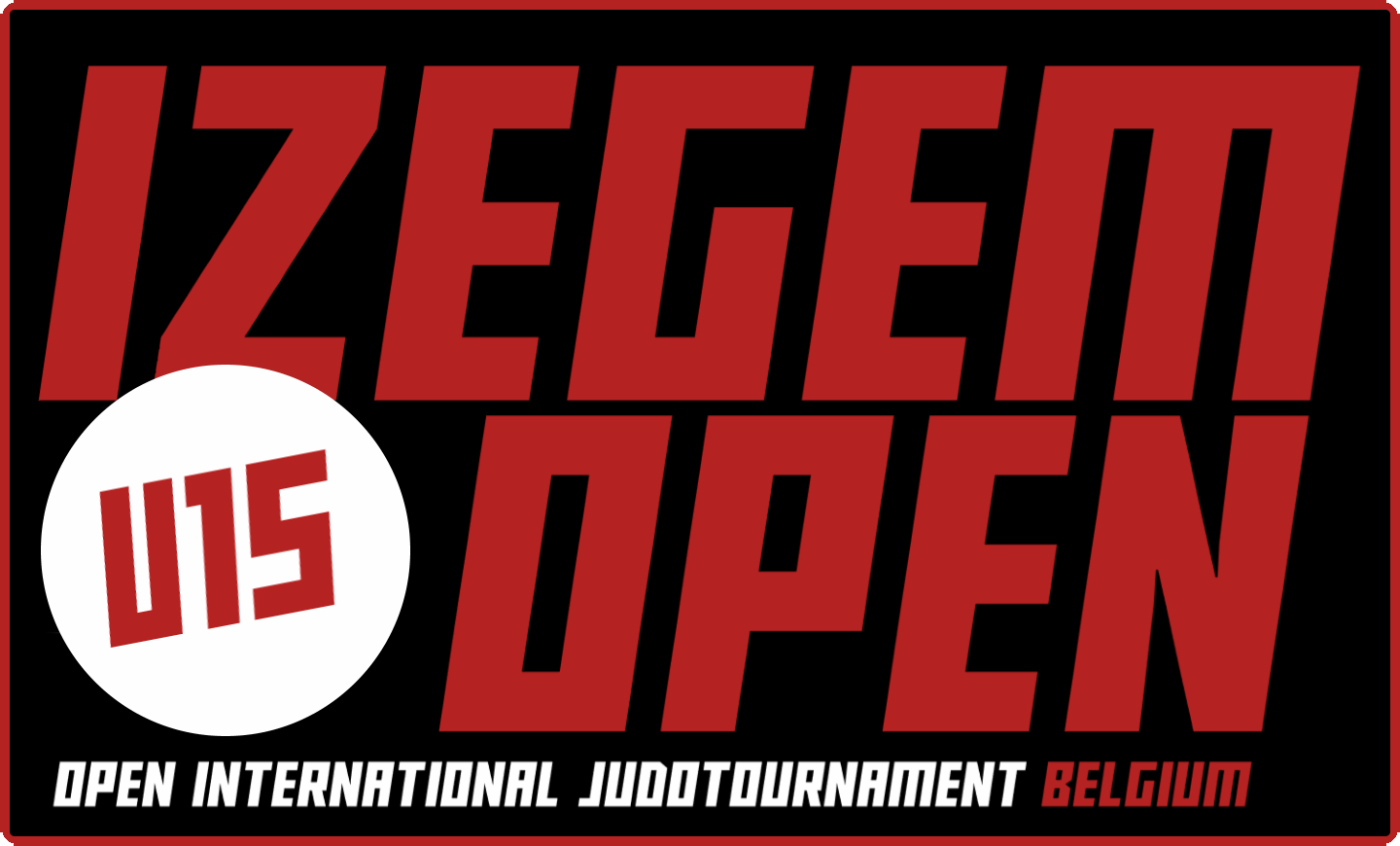 When:
Saturday 29th Februari 2020

Where:
Stedelijk Sportcentrum De Krekel
Heilig Hartstraat 15
8870 Izegem
Belgium
Who:
U13
(°2008-2009)
U11
(°2010-2011)
U9
(°2012-2013-2014)
boys & girls
Weightcategories:
Pools (round-robin) of 3 to 5 judokas with a maximum weight difference of 10%
This guarantees maximum participation options for all judokas
Weighing is with judo trousers, and for girls also with t-shirt
Registration:
Registration is possible ONLY via
this link
Language choice at the top of the page, register as EJU/IJF if not from a club in Flanders
Participation fee is 2 EUR per judoka
Advance payment via deposit in IBAN:
BE70 7755 8369 7925
, BIC: GKCC BE BB
(from outside eurozone: contact us directly for payment arrangements to prevent excessive transfer costs)
In the reference field, fill out club name and number of participants
Competition:
U13
duration 2m00s
min 4Kyu
U11
duration 2m00s
min 5Kyu
U9
duration 1m30s
4 tatami 7mx7m
VJF youth regulations apply
forbidden:
shoulderthrows falling onto 2 knees; drop seoi-nage
sutemi-waza; maki-komi; (tani-otoshi IS allowed)
katame-waza with sankaku of the legs
clamping of the head and neck: one of uke's arms must be clamped in as well; (koshi-guruma IS allowed)
shime-waza
kansetsu-waza
Dress code:
White judogi with white belt (first call) or red belt (second call)
White and red belt are to be provided for yourselves
No degree belt is worn
Prizes:
Every participant will receive a commemorative medal

Weighing & match times:
| | | |
| --- | --- | --- |
| U13 | Weighing 09:00 - 09:30 | Matches from 10:00 |
| U11 | Weighing 11:00 - 11:30 | Matches from 12:00 |
| U9 | Weighing 13:30 - 14:00 | Matches from 14:30 |
Parking: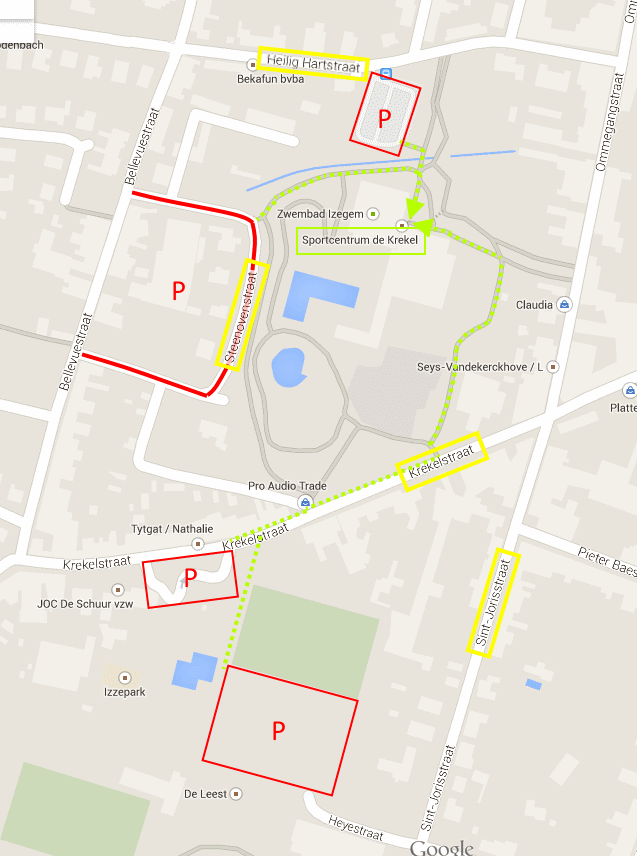 A small (free) parking that fits 75 cars can be accessed via the entrance at Heilig Hartstraat.
A larger and more accessible (free) car park (170 cars) can be found near cultural centre De Leest, Sint-Jorisstraat 62, Izegem.
In Steenovenstraat you can park (free) along the side of the road.
In Krekelstraat, near JOC De Schuur, there is a small (free) car park for some 20 vehicles.
Using the hiking trail you are quickly lead back to the sports centre from each of these parking locations.
There are no services available for camping cars, but you can store the vehicle in the car park at the cultural centre.
Additional prerequisites:
Being a member of a recognised judo club which in turn is affiliated with a national or regional judo federation that is recognised by the IJF.
Having sufficient insurance.
The organisation reserves the right to include and/or preclude any judoka without justification.
Liability:
Judo Izegem cannot be held liable for any damages whatsoever.
Registration implies acceptance of these terms and each participant will make sure that he or she is sufficiently insured to cover all potential damages both for themselves as towards judo izegem or third parties.
Organisation:
Contact:
For more information please contact: